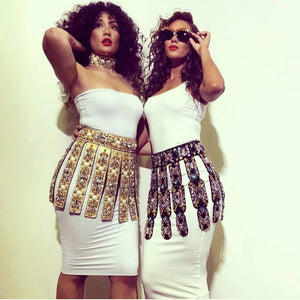 Kanumez Fashion
Although we have loved making our statement & unique kiekies, we are temporarily not taking any kiekie orders until further notice due to our workload with Kanumez Event Styling & Decor.
Our sincere apologies for any inconvenience caused.
Kanumez Event Styling & Decor
Take the stress out of planning and decorating your event by booking us to take care of it all! We absolutely LOVE bringing a room to life and making our clients smile. We're always looking at ways to be unique and different and try to incorporate that into any theme our customers wish for. Not only are our packages affordable, we are also flexible with prices and can cater to any budget. We also have a range of hire items available for those who like to DIY. Check out our awesome package deals or contact us today if you're after something different - we're always up for a good challenge!
View Prices